Choosing a Nursing Home in Dublin
Nursing Home care regardless of where you live is expensive and this is especially so in Dublin where Nursing Homes can cost under the Fair Deal from €1,080 to €1,395 per week or privately from €1,200 to €2,000 per week.
The lower Fair Deal rates are available for those who are successful in their application for the Nursing Home Support Scheme in Dublin. The amount one has to contribute towards the Fair Deal rate that a Nursing Home charges depends on the applicant's finances i.e. their level of income and their assets with the HSE funding the difference if the financial assessment is less than the Fair Deal rate.


It is important particularly so in Dublin to apply for the Fair Deal prior to the person being admitted to the Home as if you enter a Nursing Home without the Fair Deal approved and funding in place you will have to pay the private rate until the Fair Deal is approved and funding allocated. With applications in Dublin taking from 10 to 16 weeks (depending on the quality of the application and time of year) to get approval this could cost an individual who needs immediate admission to a Nursing Home from €15,000 to €32,000 which they have to fund from their own resources.
There are 104 Nursing Homes in Dublin with many more in the surrounding counties so there should be a good choice to pick from. Demand however is high with most Nursing Homes operating at 98-100% occupancy. You do need to be careful when choosing a Nursing Home and make sure you ask what are the extra costs such as service fees. Service fees are to cover items not covered by the Fair Deal such as entertainment etc. They can range from €35 to €400 per week so make sure you ask. The average is €65 per week. Unfortunately, there are about 5 Nursing Homes in Dublin who charge €200 to €400 per week service fees claiming it's for a room with better facilities, views or for a private room. These Nursing Home are in my opinion exploiting their residents and their families and I would not recommend these homes due to the excessive extra costs that they levy on their Residents.
Thankfully there are 99 other excellently run Nursing Homes operated by Private Operators, Voluntary and charitable organisation's and the HSE to choose from in Dublin.
If you need advice on  Nursing Home care in Dublin or when to apply for the Nursing Home Support Scheme/Fair Deal,  Advice on the Fair Deal and on Elder care, please contact me at 086 601 5042 or email me at advice@fairdealadvice.ie   For further information visit www.fairdealadvice.ie.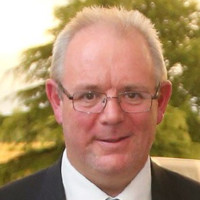 Tom Murray
Managing Director
Fairdealadvice.ie