Fair Deal Advice – Specialists Always On Hand To Help Combat The 'COVID-19' Crisis
Fair Deal Advice will remain open throughout the COVID-19 crisis. We will happily continue to provide our nationwide professional advisory service on the Fair Deal Scheme and long term care finance by phone and online. We will not be meeting Clients in person during this time. The Fair Deal Scheme remains open to new applicants and Nursing Homes are continuing to accept new Residents. If you or your relative may require long term care in the next 6 months I would strongly advise that you get advice and apply early as it is estimated that as a consequence of COVID 19 there will be in an increase in demand for long term care services.


If you are concerned about a relative and would like to discuss your concerns at this difficult time, please give us a call and we will happily try and help you.
If you have a relative in long term care who you have not been able to visit please be assured that they will be getting the best of care in the safe environment of their Nursing Home where their second family i.e. the wonderful staff who work in Nursing Homes and their fellow Residents will be looking after them.
We are here to help so please call if we can be of assistance on 086 601 5042 from 9 am to 9 pm 7 days a week or email us at advice@fairdealadvice.ie , In the meantime stay safe and take care.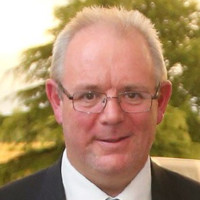 Tom Murray
Managing Director
Fairdealadvice.ie